Evolve Your Eating: Learn how to take control of your eating habits once and for all!  New sessions start the first of each month. Click here for more info.

Fun Intelligent Training offers effective and efficient fitness solutions for today's busy lifestyle.  No frills, no gimmicks and no excuses; just professional coaches and a dedicated facility with one common passion: Helping you get into the best shape of your life!

---
Tired of the treadmill? Boring repetitive workouts not really your thing? Want to get in shape and burn fat? The FIT BOOTCAMP offers a fun, refreshing, and effective way to kick your butt into shape. Designed to get results and keep you motivated.  Once you try you will never go back to your old workouts!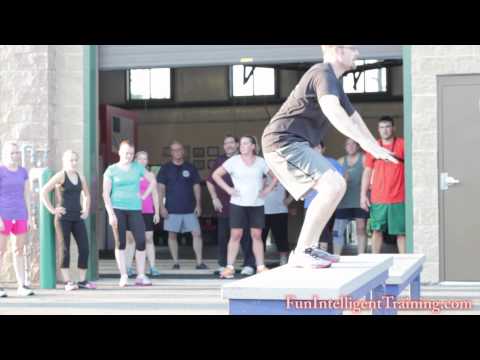 FIT Kickboxing is a combination of traditional Muay Thai striking techniques and conditioning rolled into a high energy class to kick your butt and teach you how to kick someone else's if the need ever arises!